Every hand-finished frame in this collection combines four distinct tortoises from our design archives in impactful, diagonal compositions. Consider them our love letter to a time-honored eyewear pattern.
Made in Italy | Starting at $295
Winston in Tortoise Collage I
Winston
Available in multiple widths
Five years in the making
To form each pair, pieces of acetate are machine-chiseled, fit together by hand, and then slowly fused together—in a process many told us was impossible, until we found a factory in northern Italy with the expertise to execute it flawlessly.
Gaines in Tortoise Collage II
See them on
Take in all the texture and depth of these frames at a Warby Parker store—or try them on in rich, lifelike detail, using Virtual Try-On in the Warby Parker app.
Tatum in Tortoise Collage III
Kaleidoscopically complex
No two pieces of tortoise acetate are identical, thanks to organic variations in their grain, which means no two Tortoise Collage frames are quite alike either. They're every bit as inimitable as the storied material they're made of.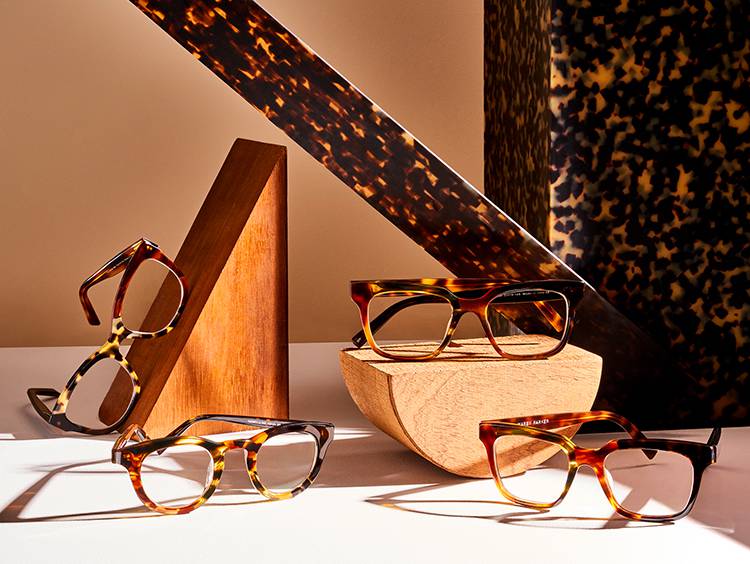 Left to right: Tatum in Tortoise Collage III, Gaines in Tortoise Collage II, Winston (in wide) in Tortoise Collage I, and Winston (in medium) in Tortoise Collage I